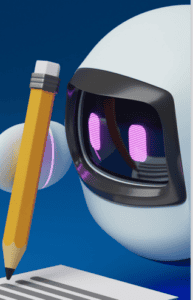 Artificial Intelligence/Chat GPT  –  Workshop November 15th    chatgpt workshop new
Green County Development Corporation (GCDC) will be holding a free workshop focused on ChatGPT Artificial Intelligence (AI) technology. This workshop is designed as a beginner friendly session for entrepreneurs and will be held on November 15 from 5:30-7:30PM at the Monroe Campus of Blackhawk Technical College
Heather Ferguson, Program Manager of Wisconsin Small Business Development Center at UW Madison will help participants gain a basic understanding of how generational AI thinks, help explore key components of effective AI prompts, and provide sample prompts and tools to use.
Prior to the session, participants should download the free app at https://chat.openai.com/ to get the best experience. While phones can be used, it is highly suggested to bring a laptop if you are able.
This workshop is an extension of the Small Business Series offered by GCDC in the spring, with the goal of providing tools to help local entrepreneurs succeed in their business.
Registration for the event is required. Sign-up at https://AIforentrepreneurs-gcdc.eventbrite.com or email the GCDC team at [email protected].